When we first bought our home 2007. The curtains and the paint color were left over from the previous owners.
In 2008 I decided to paint the room with some left over paint I had from the master bedroom. As you could see by the pic, I ran out of paint after doing the bottom of the chair rail. It stayed like this for about a year till I tried to decide what color I wanted to paint it.
Finally decided on SW Whole Wheat. Still not in love with this room.
I tried everything to perk up this room. Changing curtains, using chair covers...
I sold the dining room set but I kept the corner shelf, it received a make over with some chalk paint.
One of the last pictures of the dining room set before it was sold.
I finally decided on colors that would hopefully stick around for a while. I painted with Olympia One color matched to BM White Sand and the trim in Chantilly Lace.
My thrifted $25 dining room set! When I saw this set I was reminded of the set Miss Mustard Seed had in her dining room and knew I had to try and do as good a job as she did even though it is hard to fill her shoes, her furniture redos are amazing!!
Love, love the cane back chairs!
The table had me fooled. I thought it was wood on the top so I started to sand it, use paint stripper on it. Nope, not wood. A piece of Formica. Nothing I could do to change it so I painted the bottom in ASCP Old White and added an antique gold glaze to the edges.
I knew I didn't want to leave the leaning shelf in the room and wanted to do something different. My neighbor was getting rid of this dresser so I scooped it up.
A quick sanding..
The wire cubby was going to go in my craft room for storage but I had an idea, the only thing that was wrong was it was black. I used silver and stainless steel color glazes and sponged it all over to give it a galvanized look.
I stained the top in dark walnut and used ASCP in Old White for the bottom of the dresser.
I painted the drawers in ASCP in Paris Grey and used a stencil for the design.
Wasn't sure what kind of knobs I wanted so I used some that I had on an old dresser that's going to be my next project.
I used ASCP in Pure White and Old White for the chairs.
I covered the chairs in painters drop cloth. At some point I'm going to use fabric paint and do some sort of design.
After the wax was applied and buffed.
My new thrifted curio and storage. Having a dresser in the dining room turns out to be one of the best things I've ever done. The draws provide storage that I never had before, from extra plates to linens.
The black corner shelf got a makeover in ASCP as well. I've finally found curtains that I fell in love with...
Close up of the cubby done with the glazes.
Here is my "Miss Mustard Seed" inspired dining room! The only thing left to change is the rug, soon as I find the perfect one.
xoxo
Jeri
http://diyshowoff.com/2012/09/30/diy-project-parade-52/
http://www.getouttamyheadplease.com/2012/10/show-it-off-linky-party-28/
http://www.domestically-speaking.com/2012/10/147th-power-of-paint-party-think-pink.html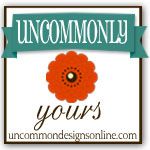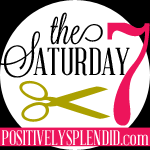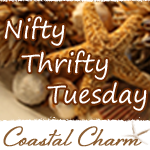 http://youaretalkingtoomuch.com/2012/10/meet-me-monday-linky-party-16/